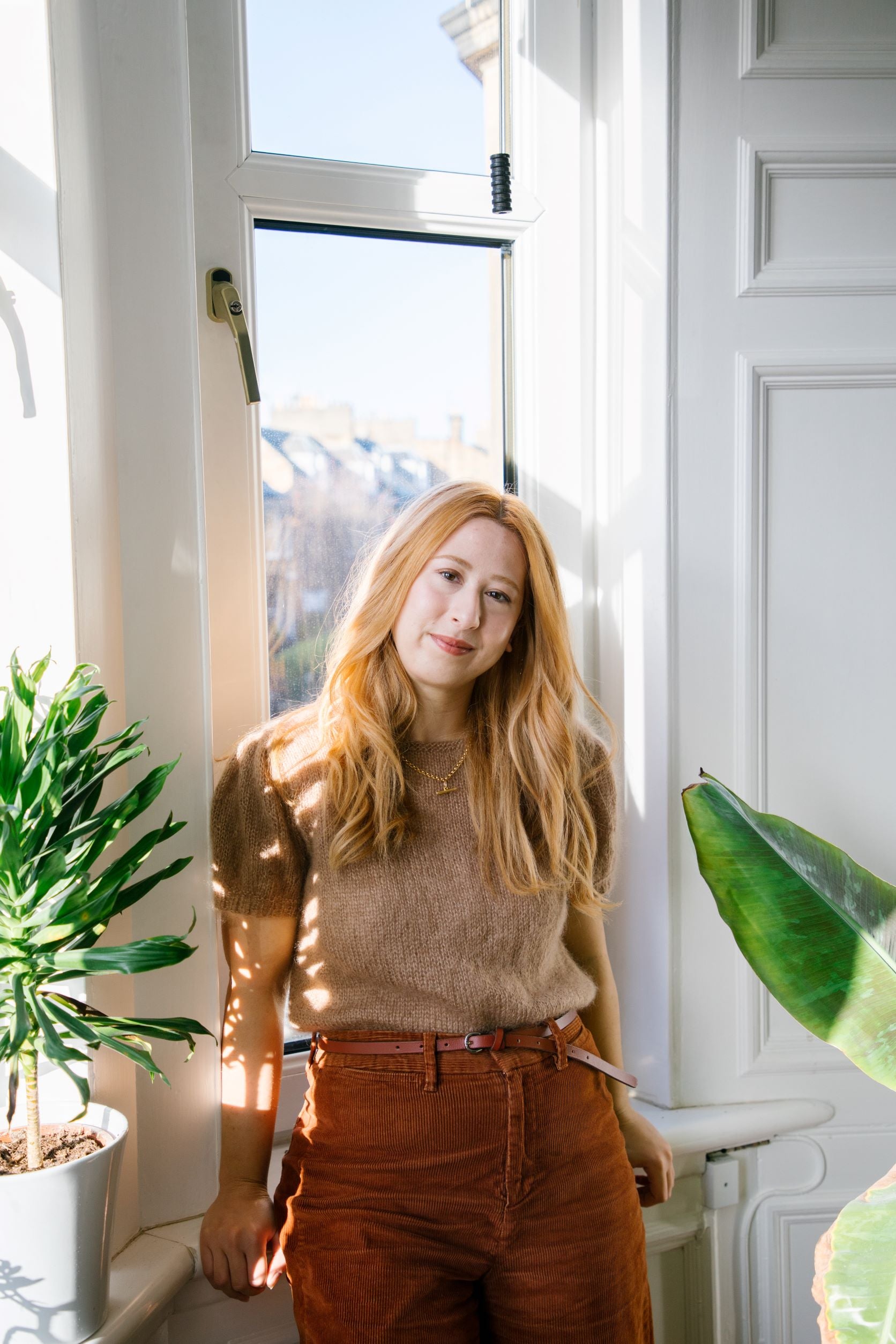 Hello!
My name is Vassia and I am the brains (and face!) behind TORN vintage. I'm originally from Greece, but have been living in beautiful Edinburgh since 2015. I love discovering unique vintage pieces (some don't make it to the shop!), photography, DIY and I loooove coffee.
Some fun facts about me:
I did two years of medical school before I realised it wasn't for me
I am plant OBSESSED (I own 45 different ones...!)
Did I say I love coffee?
Our Story
TORN vintage started (before I had even come up with the name!) as a small, mask making side hustle back in the first lockdown when I found myself enjoying the process of making my own face masks and selling them on ebay. I then started to look for deadstock vintage fabrics to use, and then vintage clothing to modify and upcycle and then even more vintage because I was officially hooked.
​I've always had vintage pieces in my wardrobe, but because of that, I discovered a newfound love for those one-of-a-kind garments and decided to start selling them as a business. It took me a while to set up the website and start being active on social media, as I was working a full time job at the same time, but around October 2020 I shyly started posting on Instagram and dropping a couple of my first pieces. I even remember how shy I was to pose for pictures and got my lovely friend Sarah to model for me for those initial pieces - thank you, Sarah!
Fast forward to today, TORN vintage has come a long way and grown a lot, thanks to you and your support. I mean it when I say I appreciate each and every one of you lovely people! 
Our Values
Here, at TORN vintage, we have some core values that we always stick to: sustainability, inclusivity and care for our environmental impact. 
ALL our packaging is 100% recyclable and we use ZERO plastic. The cardboard boxes used for your orders are made from recycled cardboard and the tissue paper used is acid free. We use paper stickers & paper tape, also 100% recyclable and when possible, we reuse boxes to cut down on waste.

When shopping for packaging & stationery, we try and support other small businesses as much as possible. So far, our boxes, tissue paper & wrapping paper, stickers, tape and thank you cards are all from independent businesses! 

Sizing wise, we try to be as inclusive as possible by sourcing a variety of sizes and styles. At the moment, our sizes range from XS to XXL, and we are constantly trying to get more options for each size and a wider variety of sizes as well.
For central Edinburgh orders, we use FARR OUT deliveries who provide a zero emission delivery service using cargo bikes, in an effort to be as eco as possible.

We understand that we are not always going to get everything right when running TORN vintage and we might make some mistakes. This is why your feedback on how we can improve and be even better, more sustainable and inclusive is absolutely essential. If you have any suggestions, don't hesitate to get in touch.